Continuing the Story, Supporting the Future
We're redefining the Assisted Living and Memory Care experience.
Our Resident First philosophy is the foundation for the Landon Ridge Alamo Ranch Assisted Living & Memory Care experience. We're dedicated to providing exceptional care, with individualized care plans tailored to every need and robust social programs that provide an active, fulfilling lifestyle.
Spacious, private apartments come in the form of multiple pet-friendly floorplans. They feature in-unit kitchenettes, with weekly housekeeping and linen services. Each unit is equipped with a pull cord and pendant for assistance, in addition to safety-equipped bathrooms and on-call nurse care.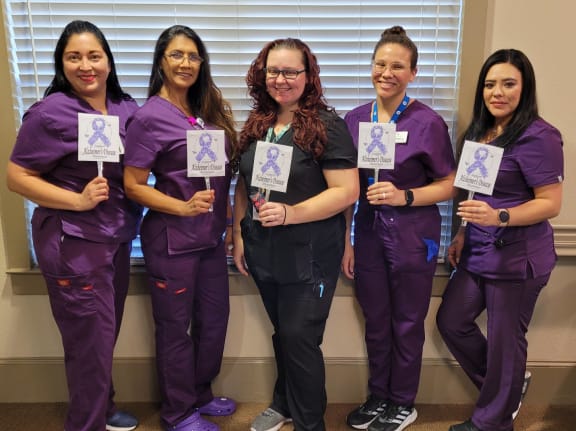 A laid-back environment, on-site salon, spa room and library make for a sophisticated experience that promotes a high standard of living. Want to find out more? Visit Landon Ridge Alamo Ranch Assisted Living & Memory Care today!
See What our residents are saying
We have had our loved one At Landon Ridge Alamo Ranch for three and a half years and feel blessed to have found it. Caring staff are wonderful with the residents!
- Nicci
I have never regretted my decision to move here from another high-quality senior living community.
- Cary
The total experience is positive and encouraging. Our neighbor residents and the professional staff make this a very enjoyable community in which to live.
- Sagora Senior Living Resident